Portland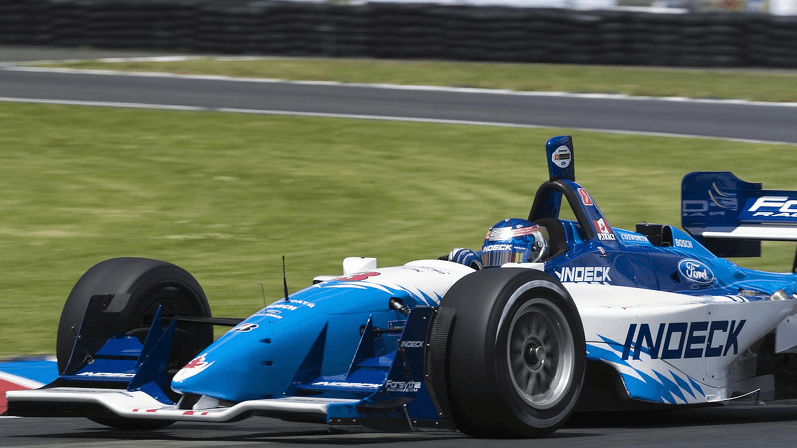 Paul Finishes Third in Portland
PORTLAND, Oregon – June 19, 2005 – Paul and teammate Mario Dominguez secured another solid result this weekend at the G.I. Joe's Presents the Champ Car World Series Grand Prix of Portland. On a beautiful day in the Pacific Northwest, PT raced to a third place finish and second in the points standings while Dominguez finished right behind in fourth place to secure sixth on the points chart.
Paul qualified third but streaked past A.J. Allmendinger at the first turn to take second and set out after Pole winner Justin Wilson. Wilson suffered a mechanical problem and retired early in the race moving PT to the lead, but a risky alternate pit strategy by Cristiano da Matta paid off when the caution period provided the opportunity for da Matta to move into the lead as Paul, Dominguez and the other front-runners pitted for fuel. Shortly after going back to green, PT was balked by the lapped car of Ricardo Sperafico coming onto the front straight and Sebastien Bourdais was able to take advantage and move past Tracy at Turn 1.
Paul: "I had a good start and moved into second place behind Justin. The handling was not bad, but it seemed like we just never could go any faster. When I started pushing harder the rear tires would start going away. Lapped cars were a problem too. When Sebastien made his move we had a nice clean dice – I thought it was for the lead! I didn't know Cristiano was on an alternate strategy and had taken the lead. But it was a good finish for the #3 car and we're very competitive this year, so I'm looking forward to Cleveland next week."
PT to Start on Row Two Tomorrow @ PIR
PORTLAND, Oregon – June 18, 2005 – Paul ran 14 qualifying laps today and ended the session in P4. He ran a fast lap of 58.253 seconds @ 121.374 MPH on lap 9 of his session. He will start from the inside of row 2 in tomorrows race. This marks the third consecutive year that Paul has started in the top three here in Portland.
Paul: "I think the car has been handling great. For whatever reason today we had some type of electronic problem and we have had two ECU boxes fail; one this morning and one this afternoon. We've just seemed to lost all of our straightaway speeds. A little bit frustrating from the last corner to the start/finish line there. We would lose like 3 to 4/10 every lap; could never make that back up the rest of the way around the track. We've got Ford looking at it now because it failed on the last lap and probably have to make an engine change and see how it goes tomorrow."
PT Runs 3rd Fastest in Portland Q1
PORTLAND, Oregon – June 17, 2005 – Paul ran all 15 of his allowed qualifying laps and ended the session in P3. He ran a fast lap of 57.911 seconds @ 122.091 MPH on lap 6. Teammate Mario Dominguez finished todays session in P6.
Paul: We were caught out a little bit when we went out for the second stint on the "reds" (soft alternate-compound Bridgestone Potenza tires). The car was balanced during the first stint on the standard tire and we timed it just exactly right before we went out for our second stint. The track gets faster as rubber gets laid down and I had good space on the track, so I was ready to put up some good times but it seemed like we suddenly had quite a bit of understeer and I just couldn't put a lap together.