Montreal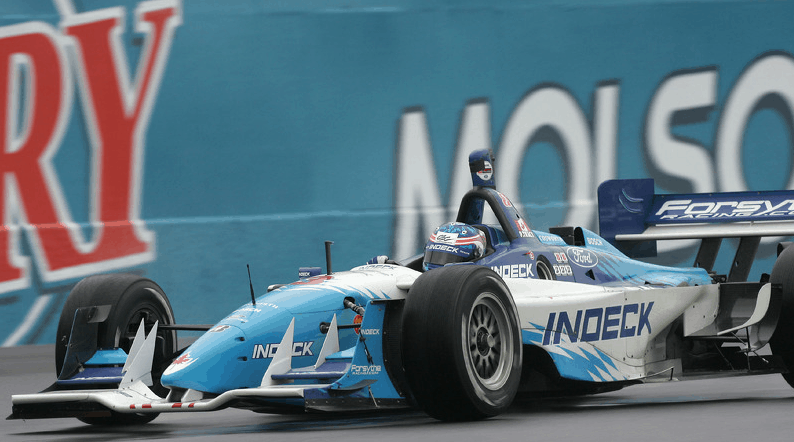 PT Finishes P8 in Montreal
Montreal, Canada – After running most of today's race in the top 5 a problem in the pits put Paul well back in the field. During the second round of pit stops PT seemed to clip a tire staged in the pit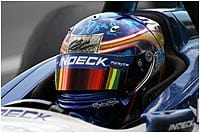 stall right behind his own. This caused his car to swerve erractically actually hitting both a Forsythe crew member and the pit wall. No injury was suffered by the crew member and no damage was sustained to Paul's car. After the disasterous pit stop PT was able to climb back up through the field numerous positions to finish eighth. PT ran all 79 laps in 1:59:17.188 @ an average of 107.646 MPH.
Paul: "We were looking pretty good all things considered. I was able to stay out a lap longer than A.J. (Allmendinger) on the second pit stop and got into fourth place, but on the last stop I clipped one of Mario's tires (that had been set out for his pit stop) and that nosed me into the wall. I almost hit one of the guys but he got his legs out of the way and everybody was OK, but they had to push me back into position and we lost a bunch of positions. When we got back out there was kind of a mess when Mario got forced onto the runoff at Turn 1 and came back on the track at Turn 2. There were cars going everywhere and I was able to get past several people. Eighth isn't what we were looking for today but at least Sebastien had some bad luck too so there's still hope for the Championship. We'll see if we can't get a win in Las Vegas and close out the season as strongly as we can and see what happens."
PT Fifth Fastest in Montreal Final Qualifying
Montreal, Canada – Today's final round of qualifying saw Paul finishing in P5. PT ran a fast lap of 1:21.009 @ 120.387 MPH.
Paul: "We just couldn't find the grip we needed this afternoon when the track got hotter. We went out early again to get some clear track and I put in a good lap in the first stint, but when we went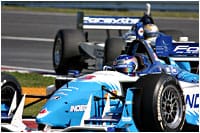 back out the speed just wasn't there. The balance was ok, just not enough overall grip. We'll see if we can't come up with some changes tonight that will improve things, but we're chasing the setup right now and we only have the warmup tomorrow to try things out. It sounds like we might get some rain tonight, so maybe that will work in our favor."
PT Third Fastest in Montreal Q1
Montreal, Canada – Today's first round of qualifying saw Paul going out on track early in the session and almost immediately finding himself in P1. His position unfortunately would not hold throughout the session that was ended about 8 minutes early due to a crash by Andrew Ranger. PT ran a fast lap of 1:22.400 @ 118.354 MPH.
Paul: "I think it went well. Obviously, our plan was to go at the beginning really to capitalize on the clear track. You know, the car was good, but still lacking a little bit of grip that we need to do the kind of time that obviously the Newman/Haas guys did. We need to do some work overnight. Balance is pretty good. Just lacking a little bit of grip. So we'll keep working at it."