Mexico City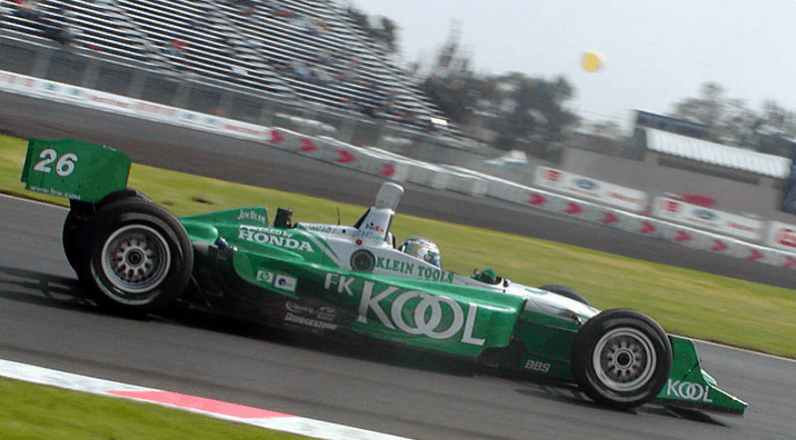 PT FINISHES P37 IN BUSCH RACE AT MEXICO CITY
MEXICO CITY, Mexico – Sunday, March 5, 2006 – Desite a very strong performance in todays race, one that saw PT running in the top 10 quite often, things went sour for him about 3/4 of the way through the race. While running in P12 with 27 laps to go, the 2nd place car of Kyle Busch made a move to pass then leader Michel Jourdain Jr. in Turn 8 and spun both cars. The ensuing wreckage of cars behind the leaders saw Paul apparently tag the rear-end of Adrian Fernandez's car doing extensive damage to both cars with PT getting the worst of it. While still running fast but with excessive tire rub PT was black-flagged by NASCAR with 22 laps remaining. A lengthy pit stop to repair body damage saw Paul re-enter the race about 10 laps down to the field with little or no hope of gaining positions. He finished in P37.
PT FINISHES P3 IN MEXICO CITY GRAND AM RACE
MEXICO CITY, Mexico – Saturday, March 4, 2006 – Despite a crash in Friday's practice. The number 6 Michael Shank Lexus Riley DP car driven by PT finished 3rd in what was a rough and tumble race. One that saw an unusual amount of bumping and banging between cars and actual fisticuffs between a couple of DP drivers following an on track incident. No, Paul was not one of the drivers who engaged in hand to hand combat.
PT TO START ON INSIDE OF ROW 12 AT MEXICO CITY
MEXICO CITY, Mexico – Saturday, March 4, 2006 – In a new and somewhat unusual qualifying format, Paul went out and placed himself P23 on the grid for tomorrows NASCAR Busch Series race. The qualifying session was the first to put cars out on track in groups of 5 or 6 based on their practice times. PT went out in one of the earlier groups and despite having to stop after only one lap due to a red flag when another car went off track, he was able to put his car in P2 of those that had qualified at that point. The later groups were increasingly faster and at the end of the final group session Paul found himself about halfway down the leader board.