Talladega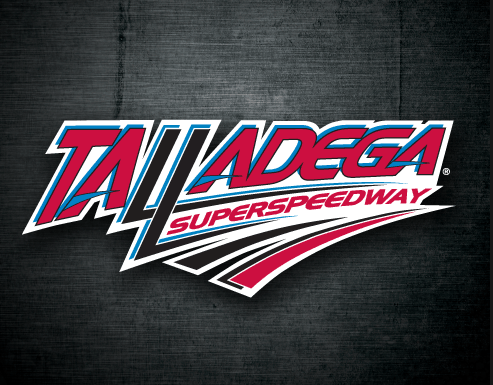 PT FINISHES P36 @ TALLADEGA
After starting in P37 Paul finished todays Busch race in P36 a number of laps down to the leaders.
PAUL TAKING HIS 'CREW' TO TALLADEGA
Mooresville, NC (April 18, 2006) – Two months after making his debut at Daytona International Speedway, PT and the #34 American Crew/Sport Clips Chevrolet will once again grace the high-banks of a restrictor-plate race track. On April 29th, he will tackle the 2.66-mile Talladega Superspeedway in hopes of settling unfinished business.
Paul started Daytona in the 37th position, but promptly made his way into the Top 10 before being tapped by John Andretti halfway through the race and being forced to settle for a 24th place finish.
Paul: "I really want to thank American Crew and Sport Clips for supporting me. This will be our third race together and I am looking forward to taking them to the front. Daytona was both fun and educational and I'm looking forward to taking what I learned and using that information to help me do well at Talladega. The draft is the great equalizer and it made Daytona fun. Carl (Edwards) passed me and stuck his hand out the window and signaled for me to follow him, so I sucked up behind him and we caught the front pack of cars."
One thing is certain and that is PT is not interested in hanging out in the back at Talladega. "At Daytona and Talladega you always have guys whose philosophy is to hang out in the back and wait for the wrecks to happen. I've never hung out in the back in my entire career and I'm not going to start next week at Talladega. At Daytona, I missed a lot of wrecks by going to the front. You never saw Dale Earnhardt hang out in the back, so I'm not hanging out in the back," he said.
Paul: "At Daytona, I accomplished what I went there for. I ran from the back to the front and hopefully gained the respect of the other drivers. All I wanted to do was go down there and get some experience and learn everything that I could about driving a stock car. I had a lot of fun and I am looking forward to Talladega next weekend."
Sport Clips, Inc. is a Georgetown, TX-based enterprise that currently has 330 stores in 28 states. Targeting men and boys, Sport Clips provides high-quality haircuts in a fun sports environment, complete with TVs at every Stylist's station tuned to sports. Every Sport Clips has "guy smart" Stylists who focus on providing the highest level of service to every client. Sport Clips is the Official Haircutter of the Veterans of Foreign Wars (VFW), whose logo will be prominently featured on Tracy's car. For a location near you or for franchise information, please visit: www.SportClips.com
American Crew continues to lead the way in the men's grooming business. With a passionate commitment to men's grooming, their purpose is to bring men into salons, provide them with a great new experience and show them new ways of incorporating style into their everyday lives. American Crew recognizes the growing number of men that are concerned with their appearance and who want to look their very best. This trend of image-conscious men spans all ages and backgrounds. American Crew has all of their grooming interests in mind. For more information on American Crew, please visit www.AmericanCrew.com