PT Finishes P7 in Portland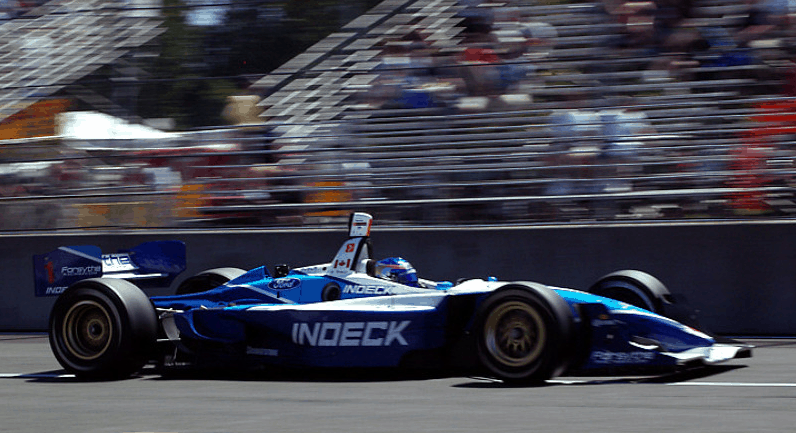 PT FINISHES P7 IN PORTLAND
PORTLAND, Oregon – June 18th, 2006 – Starting from P10 Paul managed to move himself as far up in the field as P4 but finished in P7. PT ran the race in a time of 1:49:25.149 @ an average speed of 113.081 MPH.
Paul: "Well first of all I want to congratulate A.J. on his first win; he drove a hell of a race. The race for us wasn't nearly as enjoyable obviously, we were just out there trying to stay consistent and just racing for points basically. We didn't have the speed, the balance just wasn't there. Our fuel mileage wasn't very good either, it is very difficult to save fuel when you are struggling with the setup of the car, so we had to pit earlier than the guys around me and that sent us back a few positions. I'm just going to concentrate on Cleveland now, I won there last year and I'm sure we'll have a good car, I'm really looking forward to the race and hopefully we can repeat our performance from last year."
PT P10 IN PORTLAND FINAL QUALIFYING
PORTLAND, Oregon – June 17th, 2006 – Paul ran 10th fastest in todays qualifying session and will start tomorrows race from the outside of Row 5. PT ran a fast lap of 58.376 @ 121.118 MPH.
Paul: "I just couldn't go any faster, I mean I thought that we had improved the car from yesterday, and it felt better, but we just didn't have the speed at all. The overall problem was the balance, I would go into the corner and it would push and then get loose then push again, we just couldn't carry enough speed through all the long corners here in Portland. This is definitely not what we need right now, hopefully tomorrow we'll be able to have a safe race and score some points. It's going to be a long race, and because of the way the fuel windows work here depending on what happens on the start we might be able to get creative with our strategy and try to win the race."
PT P3 IN PORTLAND Q1
PORTLAND, Oregon – June 16th, 2006 – Paul ran third fastest in todays qualifying session behind Sebastien Bourdais and new teammate and Provisional Pole winner A.J. Allmendinger. PT ran a fast lap of 59.121 @ 119.592 MPH.
Paul: "Yeah, we're just really struggling with our car. Sounds like Sebastien has the same trouble. Turn six and seven, I just don't seem to have any grip. Really just chasing the car across the track. I try to turn in, the car won't turn. All of a sudden it's in an oversteer condition. I'm losing a lot of time just in the one corner. We were kind of chasing our tails a little bit, trying to fix the problem. Really on the second stint, went out and I spun there. Red came out just after that. We came up, put some more fuel in the car, went out to trying to go again, but there was too much traffic. You know, ultimately I think we got a little bit of a gift today. I don't think we really deserved to be third. We ended up there, so I guess we'll take it. "