PT Finishes second Toronto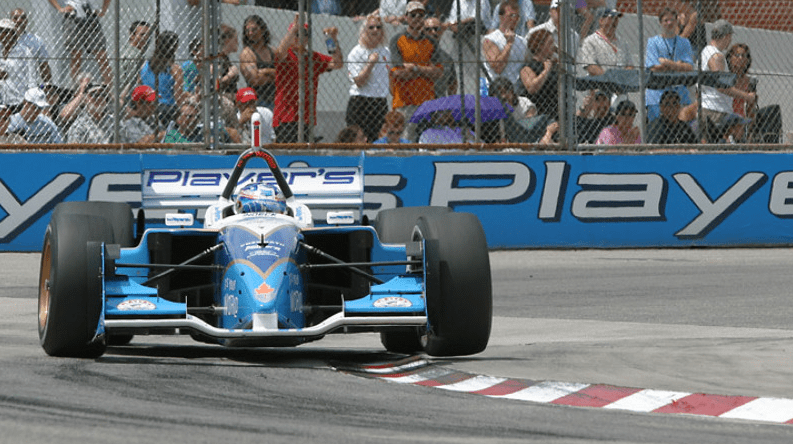 TORONTO, Can. (July 9, 2006) Paul finished today's race in second place after starting 4th. PT put great passes on Bourdais and Wilson on consecutive laps to climb to P2 behind his teammate A.J. Allmendinger. But after a restart with just 5 laps remaining PT had used up all of his "push to pass" and could not over take A.J.
PAUL: It was a good race for us. I'm happy for team Forsythe. To come away in Toronto with a 1-2, it's great. I did that back in '02 or '01 with Dario. It's a great feeling to know that our team has rebounded this year. We've got performance back in the car, and the team is up. You know, I had a good race today. AJ was strong. There was a point in the race where everybody was saving a lot of fuel. AJ was starting to pull out a little bit. I knew I could get by if I just tried to use a little bit of fuel for a couple laps. But I was able to get by Sebastien and Wilson, but then had to save a lot of fuel.
You know, we had a pretty big margin after the last pit stop, over Sebastien. I was able to really just run at my own pace and try to pace off of AJ. But all in all, happy. You know, it's been a rough year so far. But to come away, we know we can perform, we know we can run with the top guys in the series. To come away with a podium in my hometown is great.
PT P4 AGAIN IN TORONTO FINAL QUALIFYING
TORONTO, Can. (July 8, 2006) Paul finished today's qualifying session just like yesterdays session in P4 with a quick lap of 58.576 @ 107.860 MPH.
Paul: "I'm not happy with our qualifying effort, I struggled the whole session just trying to find a gap, every time I started a fast lap somebody would slow down in front of me and I had to start all over again. We put the red tires on for the final stint but we just couldn't improve anymore, for some reason we just can't figure out how to make the car work on the reds and it's really been a problem for qualifying."
PT GOES P4 IN TORONTO Q1
TORONTO, Can. (July 7, 2006) After being fastest in final practice Paul finished today's qualifying session in P4 with a quick lap of 59.274