Paul Tracy in Denver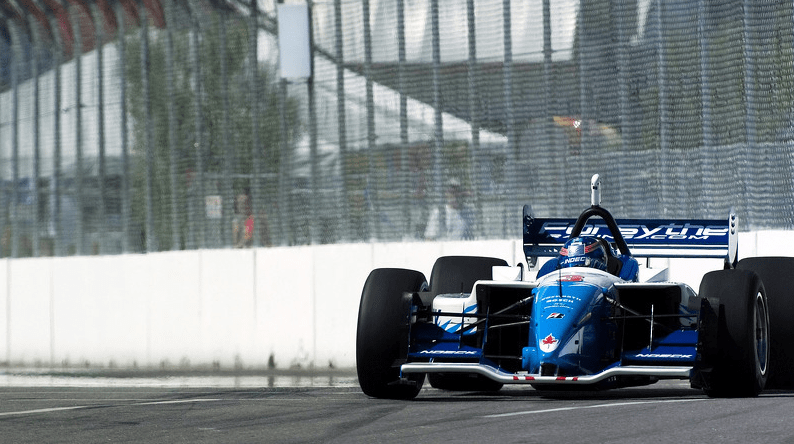 FORSYTHE CHAMPIONSHIP RACING STATEMENT REGARDING DENVER PENALTIES
Indianapolis, Indiana – Tuesday, August 15, 2006 – Following a penalty imposed by the Champ Car World Series to Paul Tracy (#3 INDECK Ford-Cosworth/Bridgestone/Lola) because of a last lap incident at the Grand Prix of Denver, Forsythe Championship Racing issues the following statement:
Neil Micklewright
Vice President of Team Operations
"I believe that the penalty imposed to Paul Tracy for the last lap incident is simply wrong and not appropriate, but we have to accept the decision of the Series even if we don't agree with it. That's the nature of the sport. We eagerly await the penalty that we believe should be handed to Sebastien Bourdais for his part in the incident, including running across a "hot" track and initiating physical contact with our driver."
"Having been taken out in the first corner, PT drove an incredible and heroic race to regain second place and nursed the car which was having fuel pickup problems whilst remaining fast. It was the drive of a champion and therefore to not finish the race was crushing for all of us. Both crews had an exemplary weekend; it was a great shame for Paul and the #3 crew, but what a fantastic performance by A.J. Allmendinger and his #7 crew to dominate and collect a win in his home town."
PT CRASHES OUT OF P2 IN FINAL CORNER OF FINAL LAP
DENVER (August 13, 2006) – Paul was fastest by a long shot in morning practice and was looking in good shape for the race. Starting from the outside of Row 2 PT headed into the first corner when the Green dropped to find himself punted off the corner by Alex Tagliani. Tag's would be out for the day and PT now found himself at the very back of the field. Team Forsythe decided to pit PT at that time as a fuel strategy to play out later in the race. He went back out on track and by lap 10 was back up to 7th place. He continued his march to the front and on lap 72 PT passed Justin Wilson for P2. Around lap 80 he reported fuel pick up problems and his engine began to sputter. It was questioned if his car would finish the race but he continued on strong. On the final corner of the final lap Bourdais passed PT down the straight into the turn, PT gave no room for Bourdais but Bourdais would not yield sending both cars into a pile up that saw them both taken out of the race with the finish line in sight. Bourdais then got out of his car and charged across the track to confront Paul including a push to the chest from the Frenchman. PT signalled Bourdais to come and get some to which Sea Bass wised up and scurried away.
Paul: "The day was definitely obviously eventful. We got taken out at the first corner. The end, obviously it's the last corner so if he's (Bourdais) that desperate for two points than that's the risk you take. I don't feel sorry for him, he took me out of 5 races last year so I guess payback's a bitch."
PT P4 IN DENVER FINAL QUALIFYING
DENVER (August 12, 2006) – Paul went straight out onto the track today as the Green flag dropped for final qualifying. Possibly due to uncertain weather and the chance of rain. On his 5th lap PT shot to P1 with the first and only lap run in the 59's at that point. But by midway through the session there were five drivers under the one minute mark and Paul found himself in P4. He would be unable to better his position late in the session when he went back on track, he will start tomorrow's race from the outside of Row 2. PT ran a fast lap of 59.903 @ 99.581 MPH.
Paul: "Well it's a disappointing result for us because we were so quick this morning. I went out on the Bridgestone Reds for my second sting but I just couldn't go any faster, I backed off for my last lap because I knew I wasn't going to improve anymore. There's some good passing zones at this track and we know we have a good car on the black tires so we should be in pretty good shape for the race tomorrow."
PT CRASHES OUT OF Q1 IN DENVER
DENVER (August 11, 2006) – PT walked away uninjured from an early crash into a tire wall in today's Qualifying session. The accident taking off his car's rear wing, bringing out a Red flag and losing him his fastest lap time. The team did not bring out PT's back-up car which left him dead last on the leader-board when the Checkered flag dropped. Teammate AJ Allmendinger grabbed Provisional Pole.
Paul: "It's a shame, we have a pretty good car and we didn't get to show it today. I was coming into Turn 5 and there was a car in the run off, I came into the corner and I was only a few inches off the line but this track gets really slippery of line so the rear just went. The car was pretty quick on old tires so I'm sure that tomorrow when we put the stickers on we'll be right up there fighting for the Pole Position.