Nascar Busch Series Appearance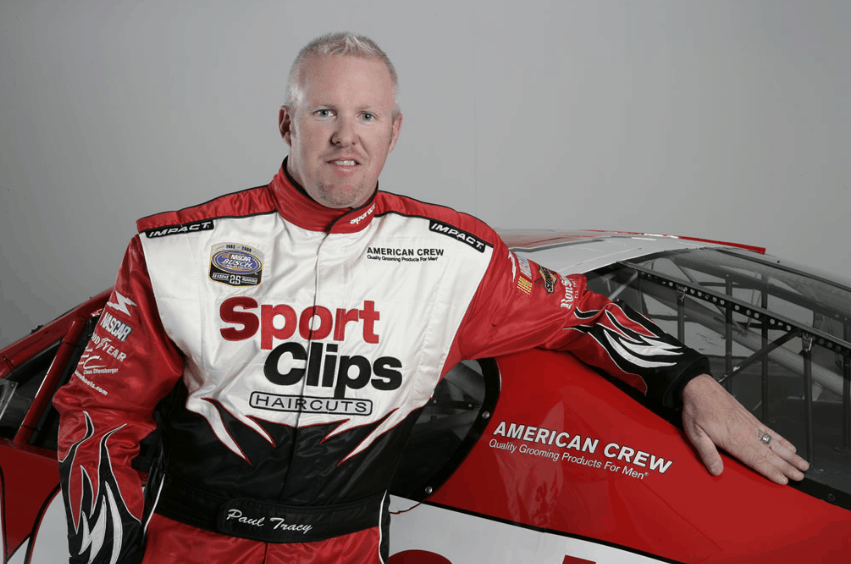 FONTANA MARKS PAUL'S FINAL 2006 NASCAR BUSCH SERIES APPEARANCE
Sponsors of Paul Tracy's #34 Chevrolet: Sport Clips and American Crew
There is no question as to whether or not PT has had an eventful year. He ran the Rolex 24 Hours of Daytona, made his NASCAR Busch Series debut in February in the #34 Sport Clips Chevrolet, competed multiple times in the Grand Am Series, recorded multiple podiums in the Champ Car World Series, and even experienced a couple skirmishes with fellow Champ Car drivers.
Last weekend in Montreal, Tracy quieted the roaring French-Canadian crowd when he showed up on race day with a French-Canadian flag draped across his shoulders as a cape, while donning a mask that was reminiscent of Nacho Libre. Jeering quickly turned to laughter and it did not take long for Toronto native, Paul Tracy, to win over the largely French-Canadian crowd. PT went on to finish second in the rain-delayed Montreal Champ Car Grand Prix and when he appeared on the podium the chants of "Tracy go home" had changed to cheers.
Over the past couple weeks, Tracy has been featured on SPEED's Wind Tunnel with Dave Despain, as well as MTV's reality show, Diary, which followed him around during the Montreal Champ Car weekend.
Although Paul holds Champ Car records with 30 wins and over 4000 laps led, he will switch gears this weekend when he arrives at California Speedway in Fontana, CA, where he will return to rookie status in the NASCAR Busch Series. This will be PT's final 2006 appearance in the NASCAR Busch Series and on Friday, September 1st, Tracy will be making an announcement on SPEED's Trackside Live as to his NASCAR plans for 2007.
"I'm looking forward to getting back in the Sport Clips/American Crew car," Tracy said. "Obviously I've been to Fontana in Champ Car, but it's entirely different going there in a stock car. I'm going to have a lot to learn as the race goes on, but I feel like we have a good chance of running well for Sport Clips and American Crew." He continued, "I thank Sport Clips and American Crew for supporting me this season and giving me the opportunity to make my NASCAR debut. Friday on Trackside Live we will be making our announcement about our plans for 2007."