PT Finishes Road America P10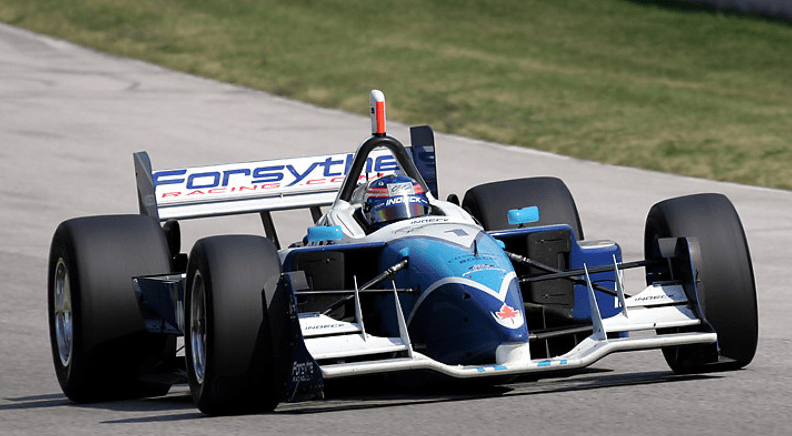 After an eventful race in Elkhart Lake PT finished the day in P10. He had started the race on the inside of row 6 and ran P8 through most of the first stint. After the first round of pit stops PT found himself in P4. On lap 33 Paul went off track and found himself stuck in the gravel at Canada Corner. He was able to get back out on track with the help of the Champ Car Safety Team just before the pace car came back around to the spot he was stranded putting him at the back of the field almost a lap down. He pitted on Lap 39 hoping to work a different fuel strategy than the rest of the field but a late Red flag due to a violent crash by Katherine Legge quickly through that plan out the window. After a long Red flag session the race was restarted with just 3 laps to go and at the stripe Paul was in P10.
Paul: "It's been pretty much a frustrating weekend all around, we had a bad qualifying session on Friday and had to start from the back. We never really rebounded from that. During the race we managed to pick up some positions in the pits and on the track, but then we flat spotted a tire and went off on Canada Corner and fell to the back again. We moved up to fourth in the points so at least we got something out of it, no we'll just have to make sure we stay there and hopefully pick up a race win before the season is over."
PT FINISHES ROAD AMERICA FINAL QUALIFYING IN P5
Todays qualifying session was run partially under rain and almost completely on a wet Road America track. PT ran a fast lap of 2:08.767 @ 113.172 MPH which was considerably slower than yesterdays time due to the rain but was good enough for P5.
Paul: "Well we tried to go faster than yesterday but it was just too wet. We made a mistake yesterday during qualifying and we are paying dearly for it now. I'm starting pretty far back but I know my car is better than that so I'll just have to fight my way through the field, it's a long race and this is one of the few tracks that we run on where you can overtake if you are faster than the guy in front of you so we should be OK."
PT FINISHES ROAD AMERICA Q1 IN P11
Paul briefly sat at the top of the leader board in todays qualifying session on a damp Road America track. About 22 minutes into the session PT pulled out a lap of 2:01.26 @ 120.410 MPH which was good enough for P1. But as the track dried out other drivers too found new speed including a couple drivers who gambled on running slicks. When the Checkered flag dropped PT found himself in P11.