Paul to Miss Mexico City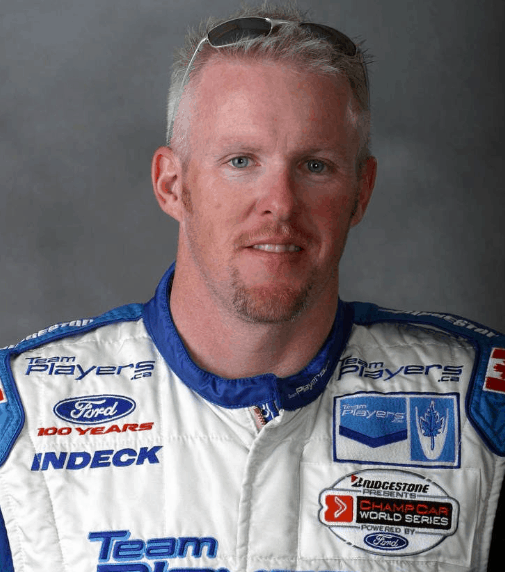 PAUL TO MISS MEXICO CITY DUE TO INJURY
Indianapolis, Indiana – November 6, 2006 – Forsythe Championship Racing announced today that it will withdraw the #3 INDECK Ford-Cosworth/Bridgestone/Lola entry from the Gran Premio Telmex Presented by Banamex due to the injury suffered by Paul during an ATV accident at his home town of Las Vegas, Nevada. Tracy's withdrawal will end a streak of 136 consecutive Champ Car starts, which ranks him seventh in the all time list. The Team will focus its efforts on its two new rookie drivers, Buddy Rice and David Martinez, who will both make their Champ Car debuts at the Mexico City event, November 10th – 12th.
Paul: "This story has gotten blown way out of proportion. Basically what happened is that I was out with some friends playing around with an ATV that I own and it just got a little out of hand, I flipped it over and it landed on top of me. The first three or four days I was making a lot of progress and I thought that I was going to be okay for Mexico. I was doing therapy and some exercises and I think I just overdid it, I just went backwards really fast and the injury got worse.
I'm very disappointed obviously. It's been a long season, I've done Grand Am races, Nascar races, I've done a lot of testing, so for now the best thing is to relax and let my shoulder heal, I don't want to risk hurting it even more. Dr. Trammell reviewed my X-rays and he recommended that I stay out of the car for a few weeks so the bone can heal properly.
I'm disappointed for the Team, it's been a long and unsuccessful season and we wanted to end it on a high note. But now the focus is next year, I know that we are going to come back with the new car and we are going to be super strong and challenging for the Championship."
Neil Micklewright, VP of Team Operations: "We decided that the best course of action was to withdraw the car and give Paul some time to recuperate and get ready for next season. Buddy and David are both making their Champ Car debuts this weekend and we want to give them our undivided support and attention to help them make their first race as successful as possible."
Dr. Terry Trammell, M.D.: "Paul suffered a fracture to his right shoulder blade which hasn't responded as well as we hoped. After reviewing his x-rays I told him that I didn't feel it was safe for him to drive this weekend and I recommended that he stay out of the car for a few weeks so he can continue his rehabilitation and achieve a full recovery."