Paul Tracy Recovering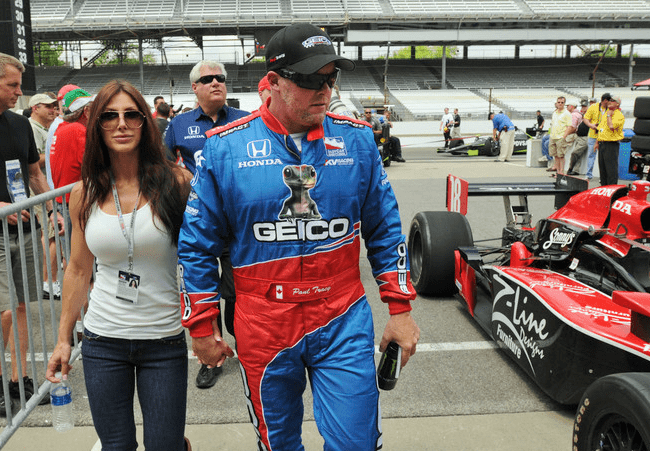 DOMINGUEZ AND SERVIA READY FOR HOUSTON, PT RECOVERING QUICKLY
INDIANAPOLIS, Indiana – April 18th, 2007 – There have been quite a few unexpected changes at Forsythe Championship Racing in the last few days but one constant still remains: the Team is strong, fast and ready to capture its first victory of the 2007 Champ Car World Series at Houston this weekend. Last weekend at the Toyota Grand Prix of Long Beach PT suffered a compression fracture to his first lumbar vertebrae in a practice crash which prevented him from driving his #3 INDECK Champ Car. Oriol Servia jumped in the car and after doing only a handful of laps during qualifying and warm-up he managed to secure a second place finish after starting 14th on the grid. Servia will be back with the Forsythe Team for the Grand Prix of Houston alongside Mario Dominguez, who is looking to bounce back from a difficult weekend at Long Beach.
Paul is back at home in Las Vegas and his recovery has exceeded all expectations. The 2003 Champion has spent his down time continuing with his fitness routine and taking bike rides of over 30 miles a day. Tracy and Dr. Trammell have determined that although he is fit enough to drive there still exists a high possibility of worsening the injury in case of another accident and therefore will wait until the fracture strengthens. Trammell expects that PT will be able to be back in his car by the Portland race on June 12th.
Last year the Forsythe Team had a successful run at the Grand Prix of Houston which saw Dominguez capture his first career pole position and go on to finish third right behind teammate PT.
Paul: "I feel very good, I've been training and working out every day since I got back home and I've been recovering very quickly. Dr. Trammell has told me that my fracture should not limit me from doing any type of excersice. I could drive the car now but we need to give the fracture some time to strengthen just in case I have a similar type of accident. I'm going to keep working very hard and doing everything I can to be able to be back in the car by Portland."