Paul Tracy Fully Recovered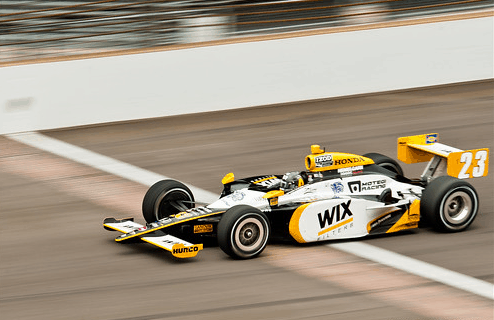 PT FULLY RECOVERED AND READY TO DRIVE, SERVIA BACK FOR PORTLAND
INDIANAPOLIS, Indiana – May 21st, 2007 – PT has been given the green light to return behind the wheel of his #3 INDECK Champ Car after suffering a compression fracture to his first lumbar vertebrae during practice for the Toyota Grand Prix of Long Beach in April. The 2003 Champion began his recovery process only a couple of days after his accident by continuing with his strict fitness routine which includes cycling for over 50 miles a day under the hot Nevada sun. Last week Paul visited Dr. Trammell in Indianapolis who reviewed the latest X-rays and gave him the approval to drive the 750 horsepower turbocharged DP01.
His return to the track will take place this week at the historic Mont-Tremblant Circuit in St. Jovite, Quebec where he will conduct a two day test with his #3 Forsythe Crew May 24th & 25th.
Forsythe Championship Racing is also pleased to announce that Oriol Servia, who replaced Paul for the Long Beach and Houston events recording impressive 2nd and 4th place results, will return to the Forsythe Team to take over the driving duties of the #7 INDECK Champ Car at the Mazda Champ Car Grand Prix of Portland Presented by Joe's Sports and Outdoors.
Paul: "It feels good to be back in shape and ready to drive. It's been very frustrating, we started the year with a strong result in Vegas and we knew we were starting to build momentum but this injury completely interrupted our plans for the Championship. It's going to be tough obviously coming from behind in the points but all we can do is go out there, win races, collect as many points as we can and see what happens. The Forsythe Team has been working very hard on the development of the DP01 and we've proven that we can be up there fighting for the top spots, now we'll just have to pick up where we left off and start building our momentum again."