Mont-Tremblant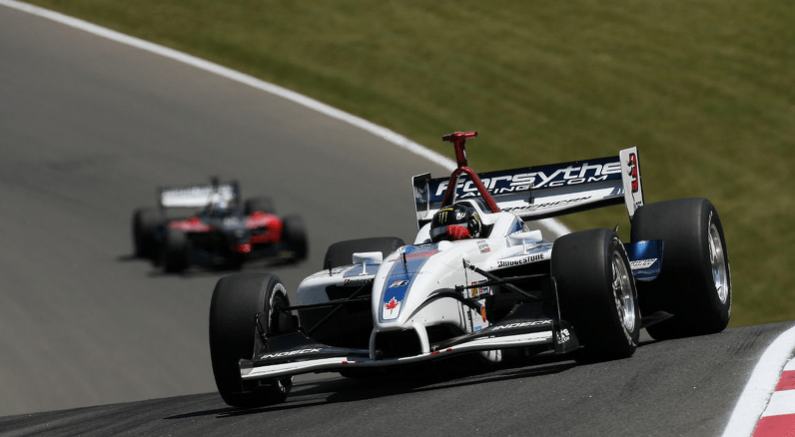 PT COMPLETES TWO DAY TEST AT MONT-TREMBLANT
INDIANAPOLIS, Indiana – May 29th, 2007 – PT got back behind the wheel of his #3 INDECK Cosworth/Bridgestone/DP01 last week for the first time since suffering an injury during practice for the Toyota Grand Prix of Long Beach in April. Tracy and the Forsythe Team completed a two day test at the historic Circuit Mont-Tremblant in St. Jovite, Quebec, where Champ Car will hold the first of three Canadian events on July 1st.
The 2003 Champion completed a total of 78 laps around the 2.65 mile permanent road course with a best lap of 1:17.560s. He was forced to end his second day early due to an off track excursion which damaged his #3 Champ Car. The Forsythe Team now heads back to its Indianapolis headquarters in preparation for the Mazda Champ Car Grand Prix of Portland Presented by Joe's Sports and Outdoors, which will take place June 8 – 10 in Portland, Oregon.
Paul: "It's great to finally be back in the car. It's been very frustrating just watching from the sidelines but I've worked very hard on my recovery and I had no problems at all driving the car. The test really didn't go as well as we hoped; we just couldn't get the car to handle the way we wanted. But at least I'm back now and we can start focusing on the races again. Mont-Tremblant is a great track, very fast and very challenging, we are going to put on quite a show here in July."
Phil LePan – Team Manager: "This wasn't one of our best tests, but we actually achieved what we came for. The most important thing was to get Paul back in the car and make sure that he was comfortable and fully recovered. We also managed to collect quite a bit of data from this track which will prove to be very beneficial when we come back and race here in a few weeks. It's a new track so any type of information that you can gather is valuable."
The Mazda Champ Car Grand Prix of Portland Presented by Joe's Sports and Outdoors, fourth round of the 2007 Champ Car World Series, will take place June 8 – 10 at the Portland International Raceway in Portland, Oregon. The race will be shown LIVE on ABC June 10th at 4pm Eastern Time. You can also tune in to Race Director, available through the Champ Car website, for live coverage of the race and many practice and qualifying sessions with multiple channels of live video, audio, timing, telemetry and commentary. Visit http://www.champcar.ws and www.forsythe-racing.com for more information.