PT Finishes P10 in Portland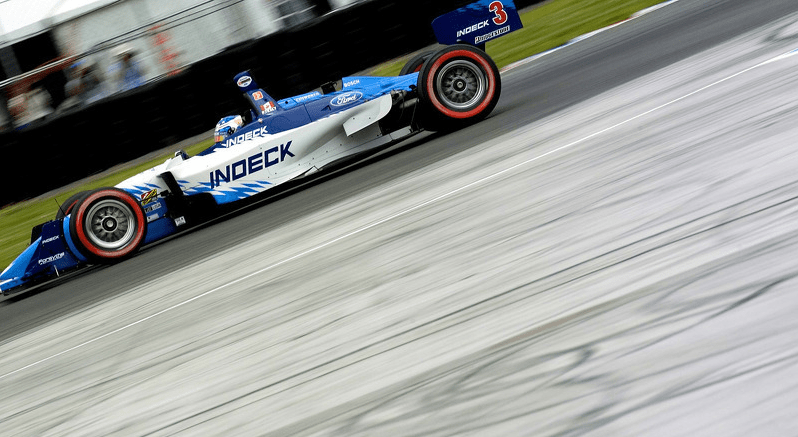 PORTLAND, Oregon – June 10th, 2007 – Starting todays race from P13 PT quickly gained positions and found himself in P9 by lap 2. Unfortunately on lap 5 he had a spin and off track incident which put him back to P15. With that having happened Forsythe Racing decided to employ some pit strategy and brought PT in for an out of sequence stop on lap 17. This did not help his on track position as then race leader Justin Wilson put PT down a lap on lap 26. These first 26 laps set the tone for the rest of Paul's race as the out of sequence pit stop never paid off due to a yellow flag free race. He found himself up and down in the order between other teams stops but when things all shook out he found himself a lap down in P10 at race end. PT completed 102 laps in a time of 1:46:12.140 at an average speed of 113.177 MPH.
Paul: "The race today was not really all that uneventful for us, I ran pretty much the whole race by myself. I had a small battle with (Simon) Pagenaud but he ended up getting around me on a pit stop exchange. The standing start went well for us, I got away off the line pretty good with not too much wheelspin and we picked up four positions on the first lap and we were inside the top ten, I ended up spinning in the infield and that put us at the back of the field. We had to go on an alternate strategy by pitting way earlier than everyone else and running on clean air. But our car wasn't really fast enough to capitalize on being in clean air, after fire or six laps the tires just went away. We really just struggled, we were able to get a top ten out of it at least."
PT P7 IN FINAL QUALIFYING AT PIR
PORTLAND, Oregon – June 9th, 2007 – Rain poured throughout todays qualifying session as is so often the case when the ChampCar Series comes to PIR. Most cars headed out at the drop of the Green with PT among them. An early Red stopped the rain soaked action only briefly and with about 12 minutes gone by in the session Paul found himself taking a slow lazy spin off track and onto the grass. He was able to get back on track and with 16 minutes gone by PT moved up the leader board to P4. That was as far up the order he would find himself today and he finished the session in P7. PT ran a fast lap of 1:12.249 @ 97.862 MPH.
Paul: "We tweaked our rain setup quite a bit during the morning practice and qualifying. In the morning the car was good when the rain started coming down harder but once the rain stopped and the track started drying a little bit it was just all over the place. During qualifying the car was good for a couple of laps, and we managed to turn a decent time, but after the Bridgestone Tires started wearing the car started sliding a lot and wheel spinning. Obviously the rain hurt us because yesterday we didn't get a lot of running and didn't qualify well, and today we never got the chance to improve our times so now we'll just have to make up those spots in the race."
PT P13 IN PORTLAND Q1
PORTLAND, Oregon – June 8th, 2007 – After crashing on the first lap of this mornings practice he had some electrical problems with the car. After the Forsythe team got things sorted out Paul struggled to find enough speed throughout todays qualifying session. PT ran a fast lap of 59.418 @ 118.994 MPH.
Paul: "Well today was pretty much a disaster, it's definitely no the way I wanted to get back. In the morning I was just coming out of the pits with cold tires and I made a mistake and hit the wall, so my guys hustled to get the backup car ready but Champ Car rules don't allow running two cars in the same session so we had to wait until qualifying to get our first laps in. Then during the short pre-qualifying practice session we had electrical problems with our car and didn't get to do any laps either. Once I finally got out for qualifying the car was all over the place. Most of the teams tested here so they have the track and the car figured out, we are still trying to catch up. We are struggling with the balance of the car; we still have a lot of work to do."