Robin Miller's Open-Wheel Notebook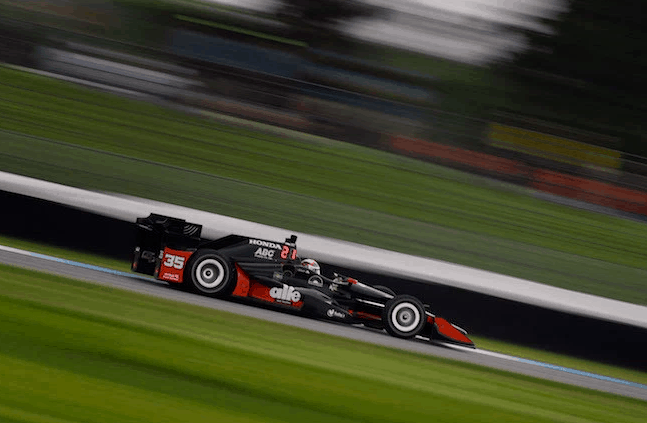 Written by: Robin Miller Chula Vista, Calif. – 10/1/2007
The all-out approach pays off in CORR – so it's tailor-made for PT.
It was a marriage made in horsepower heaven. Driving big trucks with 800 horsepower on dirt, soaring over jumps and into each other with little regard for sheet metal and no remorse.
Love at first sight for Paul Tracy.
The always-aggressive headliner from Champ Car competed in the Championship Off-Road Racing event at Chula Vista, Calif. over the weekend and, to put it mildly, was smitten.
"It was a blast, I had a lot of fun," said the 38-year-old Canadian after running a Pro 4 truck appropriately named Bully Dog. "You're sideways, then you're flying through the air and you're always bashing into each other.
"They've got no problem using the Chrome Horn or beating and banging and the fans loved it."
Tracy had always enjoyed watching the truck series in Wisconsin on SPEED but never considered driving until a spur-of-the-moment offer.
"I was talking to Cameron Steele (pit reporter for Champ Car races) and he covers off-road racing and he was standing next to Ricky Johnson (perennial CORR champ) and I said to tell Ricky I wanted to test one of those trucks. His reply was, 'Just come on down and race one of them,' so that's what I did."
The 2003 CART champ was supposed to start out in the smaller Pro 2 category but ran into a little trouble.
"We only got a couple practice laps and they'd just watered the track, so it was kinda slippery," he explained. "As I came off this jump I got a little crossed-up in the air, landed sideways, started sliding and when I corrected I went right into a concrete barrier – head on.
"It ripped off the A-arm so they put me in a Class 4 truck."
Tracy's only previous dirt track experience had been in a midget and sprinter with Sebastien Bourdais and Paul Newman during a hot-lap session at Perris Speedway in Riverside, Calif.
"My truck had a 440 cubic-inch, all-aluminum engine that made 830 horsepower," said Tracy, whose Panoz-Cosworth Champ Car creates approximately 750 horsepower. "That thing got off the corner like an animal, and you've got to muscle it because it doesn't want to turn.
"But once you get the wheels pointed straight and mash the throttle, it just accelerates like you can't imagine. And the jumps are wild because you can't see anything but sky for about four seconds."
Tracy ran as high as fifth in one of the 20-minute features before another competitor landed on top of his truck during a caution period.
"The place was an old quarry and it was packed – there must have been 25,000 people and they seemed to be having a good time," he said. "I asked where they got all the grandstands and concrete barriers and said they said they rented them from the Long Beach Grand Prix. So Gerry (Forsythe, who owns PT's car in Champ Car and co-owns Long Beach with Kevin Kalkhoven) was there in spirit."
Alex Barron, an open-wheel regular in CART and the IRL the past decade, finished third in the Super buggy category driving for his brother.