Paul Tracy P4 in Edmonton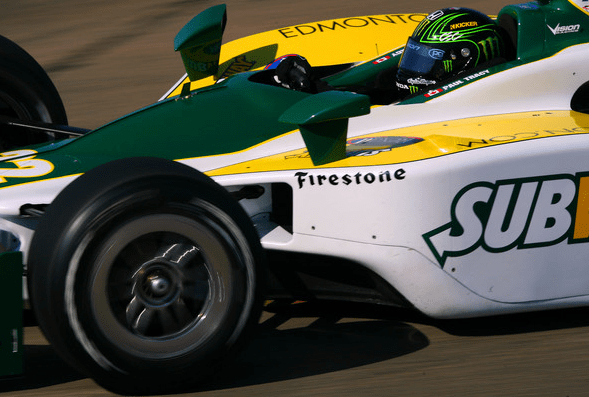 PT FINISHES P4 IN EDMONTON!
After starting P15 in todays race and despite having radio problems not allowing Paul to communicate with his team, PT finished in a much more than respectable P4. Driving the Vision Racing car prepped by Walker Racing, PT went into todays race a rookie of sorts. Although he is one of the most seasoned veterans of open wheel racing, and one of the drivers who had raced as much or more than any other driver on the Edmonton circuit, he had never driven a Honda powered Dallara until this weekend.
Within the first 2 laps Paul was up to P11. He continued his steady move up through the field and after a few yellow flags he found himself in P9 by lap 38. With 41 laps to go in what would become a timed race PT was running P10. After a couple of miscues by other drivers and some passing moves by Paul he found himself in P4 with 31 laps to go.
When it was announced that the race was to be a timed race not running the full number of laps PT was in P5 behind Oriol Servia. By race end he passed Servia for P4 which is where his race would end when the checkered flag dropped.
If nobody is now convinced that PT is still a major player and deserves a ride in this series they probably never will be…
PT BACK IN THE SADDLE IN EDMONTON
Driving the number 22 Subway sponsored car PT was very quick in todays qualifying session. He ran a lap fast enough to move into the final qualifying session in the new IRL format but unfortunately it came just after the checkered flag had dropped. Later Paul mentioned that the team had run the session with more fuel than needed adding extra weight to the car and affecting both handling and acceleration. Considering the fact that PT has not raced since Long Beach and never driven an IRL Dallara, he looks to be in very good shape for tomorrows race.